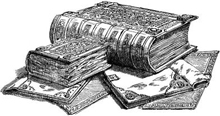 The office commenced its activity on 1 June 1990. The proprietor the office is Artur Nowicki, who was born in Gniezno in 1960 and grew up there. He has lived in Białogard for many years now. Artur Nowicki graduated from Adam Mickiewicz University in Poznań in Law and Administration in 1983, he has been a legal adviser in the District Chamber of Legal Advisers in Koszalin since 1989.
Although the office is based in Białogard, it renders legal services to organisations in Poland and abroad. Under the supervision of the proprietor services are rendered regularly by a group of 4 to 5 legal advisors.
Currently the team consists of:
In matters requiring expertise the office co-operates with distinguished representatives of legal disciplines as well as outstanding practitioners.