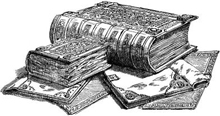 The legal office renders legal services. Generally it needs to be stated that our aim is to defend legitimate interests of our clients. We offer comprehensive services to companies as well as other organisations, including non-commercial organisations. We also render assistance to natural persons.
The scope of our services also covers matters relevant to property. The scope of private matters is restricted to issues relevant to property only.
We appear in civil and commercial cases as well as labour disputes and represent our clients in administrative cases in full scope; customs and tax ones.
We successfully carry out negotiations on behalf of our clients: negotiations aiming at concluding agreements as well as negotiations aiming at settling disputes outside court. We deal with the organisation of businesses, legal persons not dealing in commercial activity, commercial partnerships, associations and foundations.